Key Point
Global demand for palletizing film is about 6.4 million tons (about 14.1 billion pounds), 81 percent of which is pallet stretch film. With regulations related to environmental protection, many consumer packaged goods companies and retailers have committed to using recyclable content in plastic packaging. The use of recycled materials in stretch film production is very limited in the short term due to infrastructure, collection, sorting and reprocessing challenges. The infrastructure to collect, clean and re-pellet the required PCR is simply not available. Recycled content stretch films currently do not exhibit the performance criteria needed to achieve a lower total virgin resin and a lower carbon footprint per load.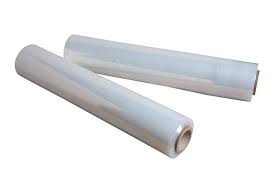 (1) Consider the environmental impact trade-offs of using inefficient resin film alternatives, the negative impact on carbon footprint and the increased cost to consumers. If 30% PCR content film becomes the new norm, our world could produce more carbon emissions during production and transportation and require more virgin resin.
 (2) With global demand for pallet stretch packaging growing at about 4.5% per year since 2019, the trade-offs are significant (and growing).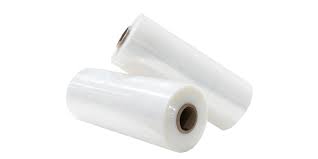 (3) Better packaging technologies, ultra-high efficiency films, and a focus on end-of-line operations offer significant plastic and CO2 reduction opportunities before moving to PCR as an alternative. Packaging companies can work to improve load packaging efficiency and cleaner collection of used film to improve the availability of high-quality post-consumer recycled content downstream.